I did this little Fairy Bear Series of ACEOs and wanted to show a couple of my favorites!!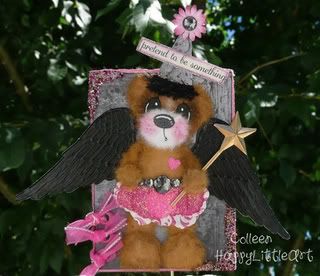 Shes like a Little Angel/Devil, Good/Bad little thing....a little of all of us!!! =:O)
I love this one!! I hope you like it!!!
Edited to add: This ACEO is sold! Thank You!!