Time to start sending out Thank You notes for all those wonderful Christmas gifts!! The stamp used is a Stampendous stamp, Fluffles. I pop dotted a couple of the flowers for a little dimension. Lots of flowers and always a little bling make this card a lot of fun!!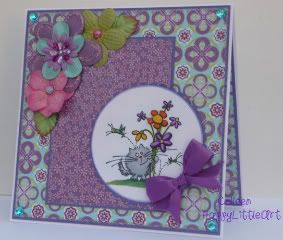 Look for this card on eBay in a few days!! Thanks for stopping by!! Enjoy!
Edited to add: This Card is Sold!! Thank You!