Today is another rainy and cloudy day! Since, Im not travelling this Thanksgiving and sadly, my Family is unable to visit as well...it became the perfect day to create things! I spent the morning making this cute little money holder, perfect for Holiday gift giving!: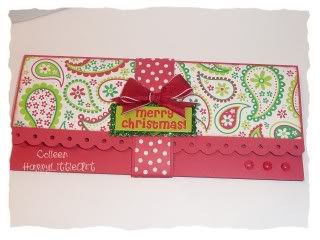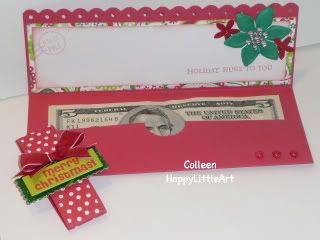 I used Bazzil cardstock and Doodlebug paper with simple instructions I found on the internet!! Prima flowers and simple rubber stamping add fun to the inside of the card!!
If you are travelling today, stay safe and have a Happy Thanksgiving tomorrow!!!!